Dear Friends and Colleagues,
The Global Antitrust Institute and Concurrences Review will host a special conference at George Mason University Antonin Scalia Law School on Monday, November 5 from 1:30 to 6:30 PM.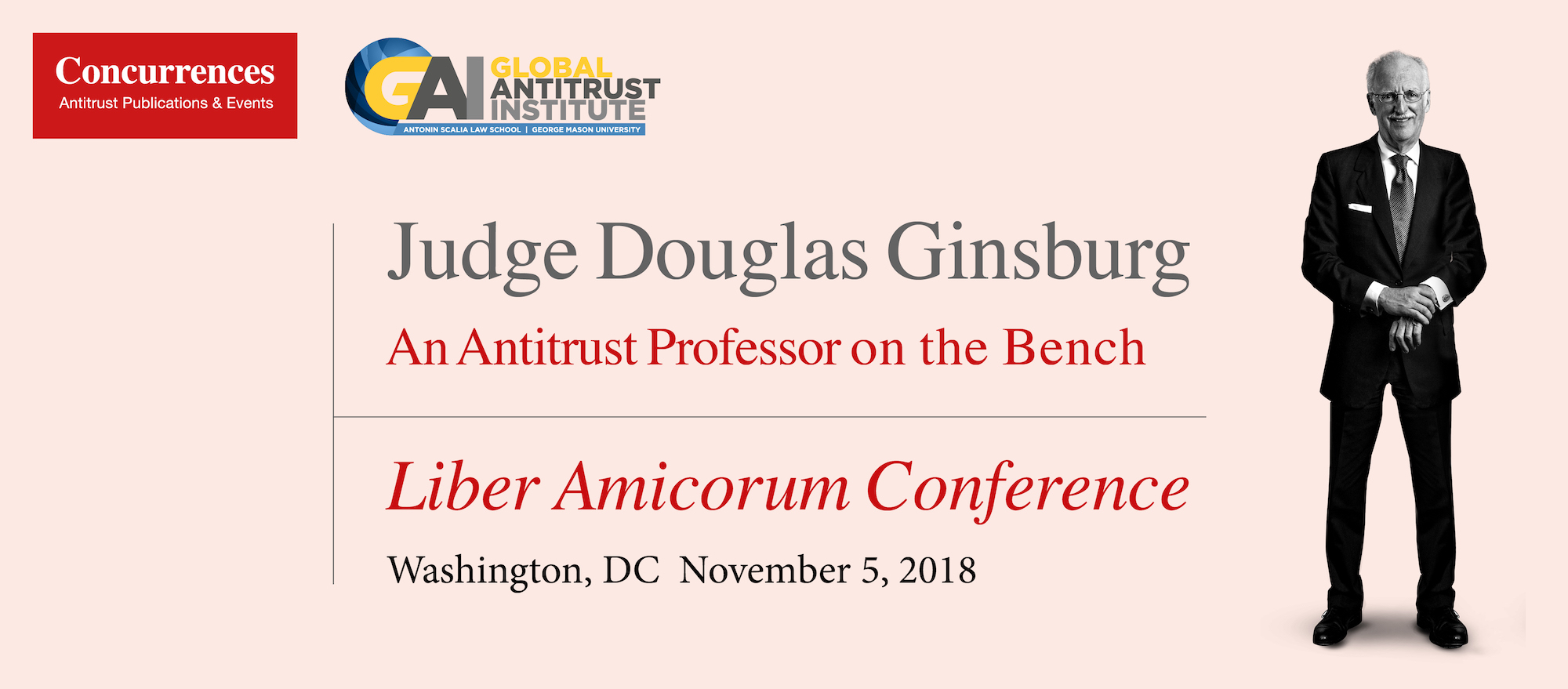 The conference marks the release of the book tribute to Judge Douglas Ginsburg, "An Antitrust Professor on the Bench" (available through Concurrences or Amazon).
There will be 3 panels and a closing keynote speech by Andrew Finch, Principal Deputy Assistant Attorney General, US FTC.
Panel 1 entitled "Monopolization v. Dominance: US v. EU?" will feature Marina Lao (Seton Hall Law University), Damien Neven (Geneva Graduate Institute), Eric Emch (Bates White), Michael Keeley (Axinn), and Jay Jurata (Orrick) as moderator.
Panel 2 entitled "Merger Control in High-Tech Markets: Are They Specific?" will feature Daniel Crane (University of Michigan), Michael Salinger (CRA), Justus Herrlinger (White & Case), and Scott Sher (Wilson Sonsini Goodrich & Rosati) as moderator.
Finally, Panel 3 entitled "Non-Competitive Factors in Merger Regimes: Really?" will feature Keith Hylton (Boston University), Terry Calvani (Freshfields), James Rill (Baker Botts), Timothy Cornell (Clifford Chance), and Richard Steuer (Mayer Brown) as moderator.
It would be my pleasure to welcome you to the above program.
Best regards,
JOSHUA WRIGHT
Executive Director, Global Antitrust Institute
University Professor of Law
George Mason University Antonin Scalia Law School