-------- Forwarded Message --------
Hello!
I am the Recruiter at Andros Foods North America in Mt. Jackson, VA. We have a Sales Forecasting position that we have open that we feel the right statistics student may be able to do. While we are hoping to find someone with experience, this position is hard to recruit for. I wanted to reach out to you to see if you could disseminate the attached job description to other faculty to see if they know of a strong statistics student or recent graduate that they may be able to recommend.
Thank you for your help,
Natalie Duda
---
Natalie Duda
Recruiting and Retention Specialist
540.217.4100 ext 142
www.androsna.com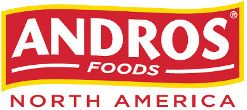 The content of this e-mail (including any attachments) is strictly confidential and may be commercially sensitive. If you are not, or believe you may not be, the intended recipient, please advise the sender immediately by return e-mail, delete this e-mail and destroy any copies.